If you require allergy information on any of the products that we stock, please call us on 0114 2586056, or
email us
.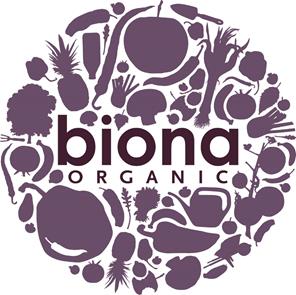 At Biona organic, we believe in great tasting, thoughtfully prepared food to complement an ethical lifestyle. Our farmers don't use chemical pesticides or herbicides on crops, and they don't grow genetically modified plants. We also make sure they only use sustainable farming methods and do not work their land intensively. And because we believe in 100% traceability for all our products, we know all our ingredients are of the highest quality, completely natural and suitable for vegetarians.
Description
Tags

Vegan
Gluten Free
Fairtrade
Organic
Stock Item

Code
Size
Price
Case
Singles
Biona Jackfruit in Water

Vegan

/

Gluten Free

/

Fairtrade

/

Organic

/

Stock

86895
6x400g
£13.46

Increase

/

Decrease

Increase

/

Decrease

/

0

N.B. this item is not splittable!

add item

Essential Trading is a Bristol worker co-operative established in 1971. At Essential we strive towards creating a truly ethical company, and believe this has a positive impact along the entire food chain. We wholesale, manufacture and distribute sustainable organic wholefoods across the UK and beyond. Over 6000 lines of healthy options, quality nutrition and products that all make a real difference.
Description
Tags

Vegan
Gluten Free
Fairtrade
Organic
Stock Item

Code
Size
Price
Case
Singles
Essential Mango Chunks in juice

Vegan

/

Gluten Free

/

Fairtrade

/

Organic

/

Stock

24096
6x400g
£10.30

Increase

/

Decrease

Increase

/

Decrease

/

0

N.B. this item is not splittable!

add item

Essential Papaya Chunks in juice

Vegan

/

Gluten Free

/

Fairtrade

/

Organic

/

Stock

39490
6x400g
£8.95

Increase

/

Decrease

Increase

/

Decrease

/

0

N.B. this item is not splittable!

add item

Essential Pineapple Chunks in juice

Vegan

/

Gluten Free

/

Fairtrade

/

Organic

/

Stock

24095
6x400g
£10.30

Increase

/

Decrease

Increase

/

Decrease

/

0

N.B. this item is not splittable!

add item

Essential Tropical Fruit Cocktail

Vegan

/

Gluten Free

/

Fairtrade

/

Organic

/

Stock

24097
6x400g
£10.30

Increase

/

Decrease

Increase

/

Decrease

/

0

N.B. this item is not splittable!

add item

Essential Young Jack Fruit in salted water

Vegan

/

Gluten Free

/

Fairtrade

/

Organic

/

Stock

86273
3x3Kg
£25.50

Increase

/

Decrease

Increase

/

Decrease

/

0

N.B. this item is not splittable!

add item

Essential Young Jackfruit in Salted Water

Vegan

/

Gluten Free

/

Fairtrade

/

Organic

/

Stock

82273
6x400g
£13.45

Increase

/

Decrease

Increase

/

Decrease

/

1

Hooray! You can split this item into singles!

add item